Saturday, June 23, 2018
ABOUT RAINY DAY FRIENDS
Following the USA Today bestseller, Lost and Found Sisters, comes Rainy Day Friends, Jill Shalvis' moving story of heart, loss, betrayal, and friendship.
Six months after Lanie Jacobs' husband's death, it's hard to imagine anything could deepen her sense of pain and loss. But then Lanie discovers she isn't the only one grieving his sudden passing. A serial adulterer, he left behind several other women who, like Lanie, each believe she was his legally wedded wife. Rocked by the infidelity, Lanie is left to grapple with searing questions. How could she be so wrong about a man she thought she knew better than anyone? Will she ever be able to trust another person?  Can she even trust herself?
Desperate to make a fresh start, Lanie impulsively takes a job at the family-run Capriotti Winery. At first, she feels like an outsider among the boisterous Capriottis. With no real family of her own, she's bewildered by how quickly they all take her under their wing and make her feel like she belongs. Especially Mark Capriotti, a gruffly handsome Air Force veteran turned deputy sheriff who manages to wind his way into Lanie's cold, broken heart—along with the rest of the clan. Everything is finally going well for her, but the arrival of River Green changes all that. The fresh-faced twenty-one-year old seems as sweet as they come…until her dark secrets come to light—secrets that could destroy the new life Lanie's only just begun to build.
Friday, June 22, 2018

Today Cindi Madsen is joining us to share the upcoming COUNTERFEIT BOYFRIEND! This fantastic new romance releases June 25th! Pre-order your copy today!
Series: Fans of Football #1
Genre: Contemporary Romance
Release Date: June 22, 2018
WHISKEY REBELLION by Leaona Luxx is releasing this July!
Cover Designer: Emma Rider Moonstruck Cover Design & Photography
One kill is all it takes for her to be mine.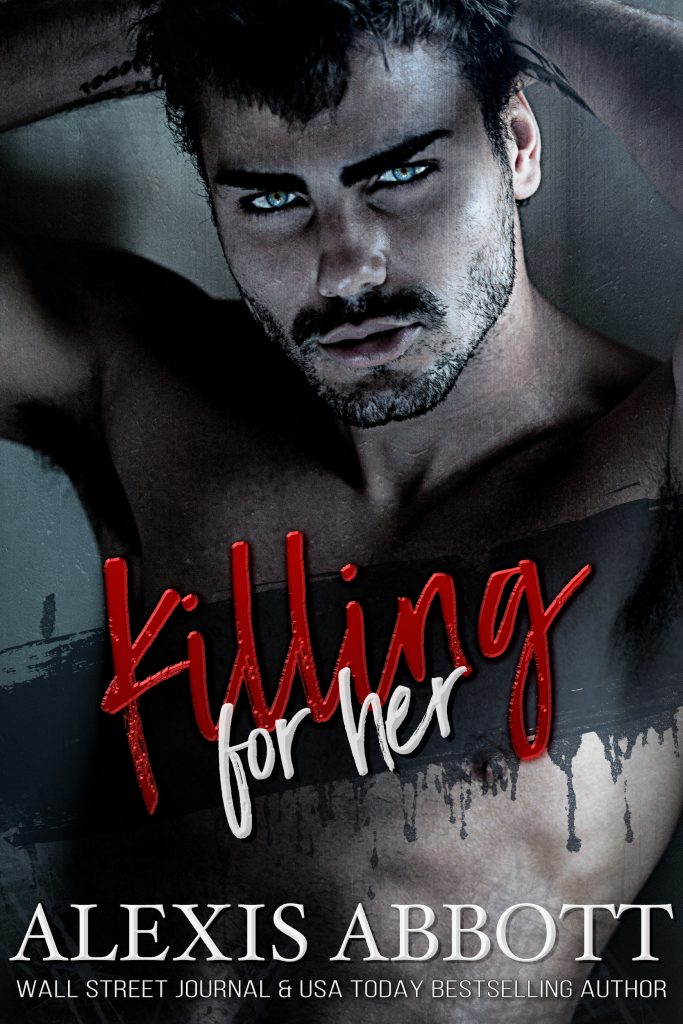 I've waited years for my drop-dead sexy boss, Tristan Hunter, to notice me as something other than his right-hand gal. But though his dog is deeply in love with me, Tristan and I seem doomed to the friend zone.
 Until the night we kiss... 
It's all a ruse, of course--our make-out session is for the benefit of the two heartbreakers who dumped us--but very real sparks fly when his lips meet mine. At least...
they're real for me. 
Title: Everything I Never Wanted
Genre: Contemporary Romance
Release Date: June 22, 2018
Title: Cross Drop
Series: On the Edge
Author: Elizabeth Hartey
Genre: NA Contemporary Romance
Release Date:

 June 19, 2018
Publisher: Limitless Publishing
Series: Beach Reads Romance Series
Genre: Contemporary Romance
Meet the Author:
Louisa Bacio published her first erotic thriller in June 2010. A Southern California native, Bacio can't imagine living far away from the ocean. The multi-published author of erotic romance enjoys writing within all realms – from short stories to full-length novels. Bacio shares her household with a supportive husband, two daughters growing "too fast," and a multitude pet craziness: Two dogs, five fish tanks, an aviary, hamsters, rabbits and hermit crabs. In her other life, she teaches college classes in English, journalism and popular culture.
About the Book:
Haunted by paranormal abilities she can't control and plagued by nightmares about a demon that seeks her soul, Lily Anima travels to New Orleans in search of salvation. She enlists the help of an unlikely couple: a vampire, Lawrence Justice, and a werewolf, Trevor Pack. The attraction is immediate and fierce.
There's only one problem.
Lily's a virgin. And whatever paranormal problem she's having is what has kept her that way. Every time she's tried to do the deed, something stops her.
Together, the trio encounters magic and unspeakable evil, and Trevor and Lawrence attempt to help Lily turn her powers into a gift rather than a curse. Ultimately, to get the demon off her back, Lily's men will have to show her all the wicked ways the three of them can come together.
Warning: Read at your own risk. This book is filled to the brim with steamy m/m sex, a virgin who wants in on the action, and a c*ckblocking demon.
Excerpt:
No one spoke another word until they reached the bedroom that Trevor and Lawrence shared. Lily appeared to be taking it all in—the lighting, the furniture, the bed—and Trevor saw it anew from her perspective. Sconces on the wall burned candles. Of course, the room had overhead and electric lighting throughout, too, but especially for setting the mood, Lawrence preferred candlelight.
In the center of the room was an oversized California king bed. A rich, burgundy velvet spread covered the bed, with a dozen fluffy throw pillows along the headboard. Lawrence went to the side and pulled off the bedspread, revealing cobalt-blue sheets. Trevor knew from plenty of experience that they only bought the highest, softest thread count, and how amazing that difference felt on naked skin. He was more than ready to get naked now, with these two on the bed.
"Come, sit," he addressed Lily, patting the spot next to him. "We should talk about where we stand, and what comes next."
"I don't know if I'm ready yet," Lily said, her eyes growing wider. "I know that having sex is one of the items on my list, but I'm still getting used to the idea… That doesn't mean I don't want you. Both of you."
"No worries, mon amour," Lawrence said, crossing the room, and taking her hands into his. "No pressure. Right now, don't worry about the having sex part. Instead, just think about having fun."
"It's impossible not to. I mean look at you. How much experience do you have? How many partners have you had? There is so much pressure."
"It doesn't have to be, and none of that matters at this moment. All that does is you, Trevor and I, and where we want this liaison to go."
With those words, Trevor sensed both of them looking at him. For the love of all that is holy, why did they have to put him on the spot like that? Like they were anticipating something from him? Then again, he was the one that had run out earlier. He was the one who feared the pressure of an uncertain future.
Time to put himself out there. If he didn't, he might regret it later. "I can't deny the effect you have on me," Trevor said. "It's like you were meant to be part of our lives."
Lawrence nodded, and stroked the side of her face. "You are so breathtakingly beautiful and compelling. Try not to think too much," Law said. "Feel."
She leaned into his touch and lifted her face toward his. Lawrence kissed Lily softly on her lips, then trailing down to her chin and neck. She groaned, and Trevor knew intimately the sensations Lawrence created. The way his plump lips teased along his most sensitive spots. Now Law centered that loving on Lily, but not a hint of jealousy ran through Trevor. Instead, his senses were on alert with anticipation.
"Do you want this? Do you want to try to be with us?" Law asked. "At any moment if you don't feel comfortable, we can stop."
"Yes."
Giveaway:
Title: Mercy Brown Part 2
Series: Mercy Brown
Author: Tiki Kos 
Genre: YA Horror/Dystopian Paranormal
Release Date:

 June 20, 2018
Cover Design: Yvonne at Ammonia Book Covers